The gateway to Europe, the capital of Germany and one of the largest cities in the European Union: Berlin is a must-visit. More than just the Berlin Wall and the Brandenburg Gate, this vibrant city has heaps to offer. It houses an impressive collection of historical sites, world-class museums, and many gorgeous squares to roam about.
The largest Turkish population outside of Turkey is also based in this city, so there is little to worry about finding halal food. If you're in search of the perfect Muslim-friendly Berlin itinerary for your upcoming trip, this guide has got you covered from must-visit places to halal-friendly eateries.
#HZTip: The best time to visit Berlin is between May to October. During this time, the days are longer which means more time for exploring.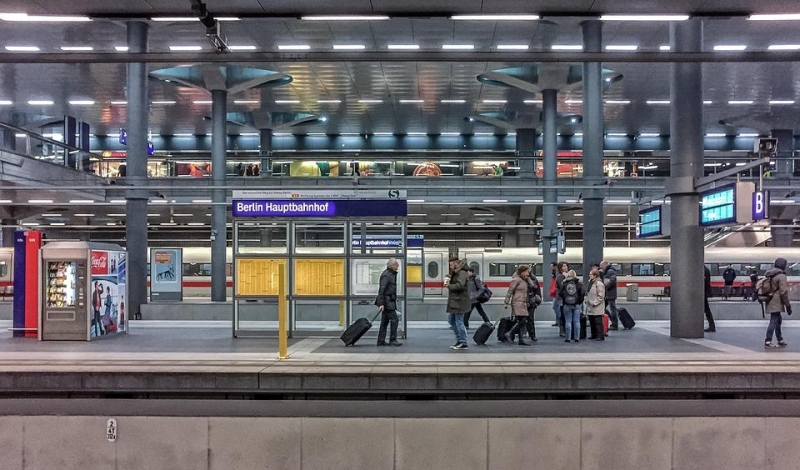 From Berlin Tegel International Airport, there is no direct train hence the best way to reach the city centre is by bus. There are two main buses from the airport: TXL Express Bus (towards the Main Station) or Express Bus X9 (towards City West).

These buses run frequently every 10 minutes or so, and you can purchase your tickets €2.80 (~S$4.30) from the driver directly, or via the ticket machines. If you need to hop on a cab, the usual cost to the city centre is about €30 (~S$46).
Day 1: Guten morgen! Free and easy sightseeing 

After depositing your luggage in your hotel, start by getting acquainted with the many free walking tours available! It is certainly possible to explore the vibrant city on your own, but having a guide is highly recommended as you get more insights and information about hidden gems. 
If you'd like to take the first day a little more relaxed, you can see the city on a river cruise. Soak up the sights and sounds of Berlin with the Spree River Cruise, which will take you to historical places such as the Berlin Cathedral and Museum Island.
Afterwards, get a (free) panoramic view of Berlin's city centre at Reichstag Building, the house of Germany's parliament. At the top of the building, there is a modern glass dome which offers a magnificent 360-degree view of the city.

#HZTip: Do note that you need to make an advance reservation to secure the slot that you prefer. There are even guided tours around the building when Parliament is not in session.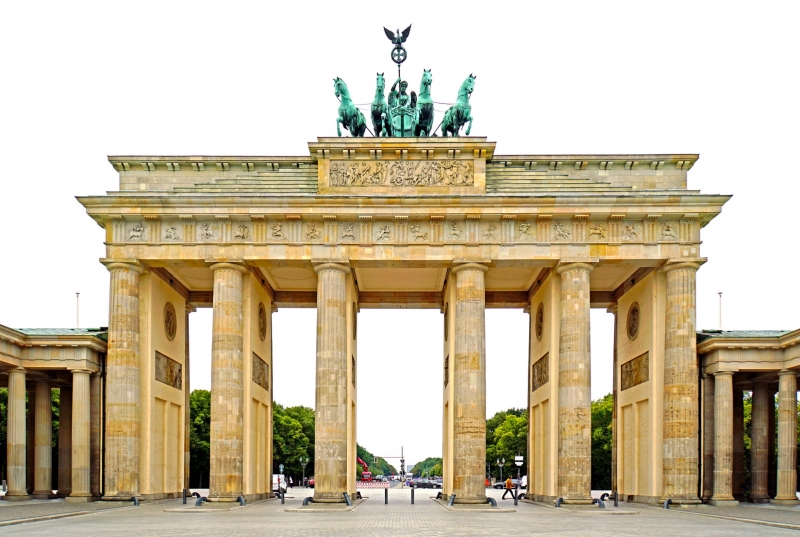 Just across Reichstag is the Brandenburg Gate, Berlin's most famous landmark! Once symbolising the division of East and West Germany, this gate is now a symbol of unity. Check it out during dusk and watch it glow against the night sky.
#HZTip: Remember to take care of your valuables especially around this area, as there may be gipsies and pickpockets. If you choose to end your day at the Reichstag Building, you can also witness the dome being illuminated while you watch the sunset over the city.
For dinner, sink into delicious Middle Eastern and Arabic cuisine at Casalot, not far from the main attractions. With friendly staff, great service and exceptional food and vibes, you will not go hungry.
Address: Claire-Waldoff-Straße 5, 10117 Berlin, Germany
Day 2: Pique your curiosity at Museum Island and shop at Alexanderplatz

Start your day with some historical insights and facts of Berlin. History buffs cannot miss Museum Island. Renowned as a UNESCO World Heritage Site, the island is home to five world-class museums. Tickets can be purchased individually for each museum, or as a combination ticket. It is your call to pick one to see at a leisurely pace, or all to visit the main exhibits.

#HZTip: If you'd like to see archaeological antiques and Islamic Art, then you could visit The Pergamonmuseum.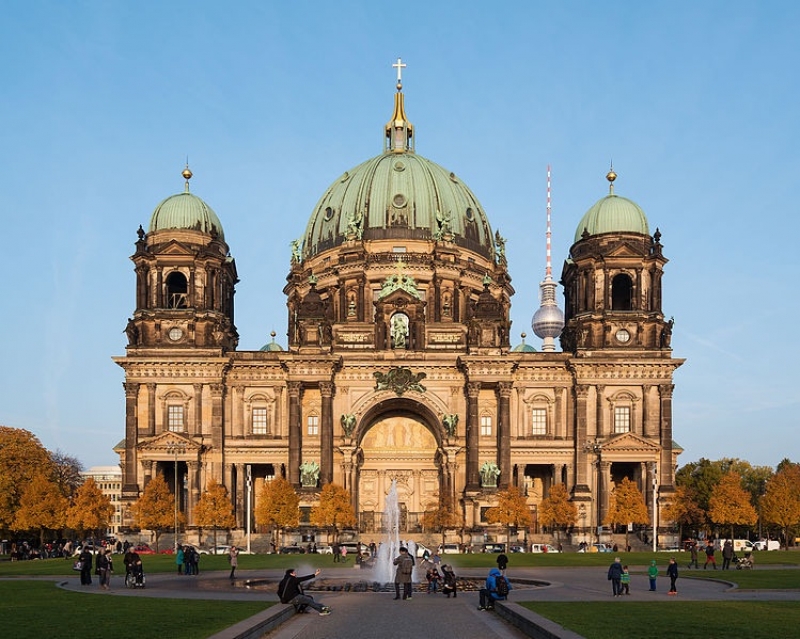 Don't miss the chance to witness the Berlin Cathedral (Berliner Dom), which is also in Museum Island. If you are up for some climbing, ascend 270 steps to the top of the dome by purchasing a ticket for €7 (~S$11) to see Berlin from the top. 
Later, hop on the metro to Alexanderplatz, a big transportation hub and a large square in the city. Up to the 1850s, it used to be a military parade, and it became a major transport junction when the railway station opened in 1882. Here, you can go for a bit of shopping at Alexa Shopping Centre, and also Primark, which is a popular store in Europe.

#HZTip: In the busy railway station, there are also plenty of marts, eateries and kebab shops, some of which are Muslim-friendly. During winter, there will be several Christmas markets around the area.
Day 3: Visit the Holocaust Memorial and Berlin Wall 

You simply can't visit Berlin and not go to the Holocaust Memorial. The dark past of Germany is an experience unlike any other. Home to 2,711 concrete slabs, the Memorial to the Murdered Jews of Europe is a symbolic tribute to a time in history which we all hope will never see repeated. 
Continue walking towards other iconic landmarks such as Checkpoint Charlie, Eastside Gallery, Topography of Terror, the Jewish Museum and the Berlin Wall Memorial. These locations are scattered across the city, with some close to each other. Do ensure you include some travel time in between.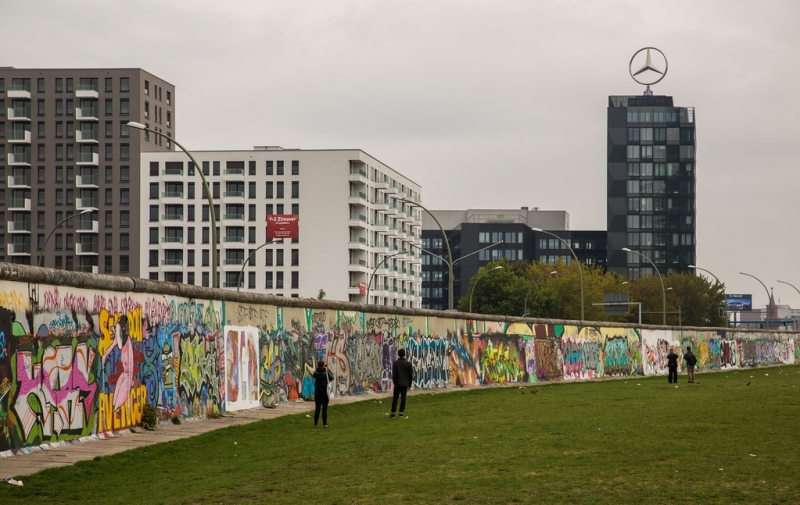 The Berlin Wall is definitely not to be missed and you can opt to start at the Visitor Centre for a more in-depth understanding of the Cold War. Spend the rest of the day strolling across the border strip, and the Monument and Memorial Grounds where you can spend some time reading first-person accounts on the wall.
Day 4: Shop at a quaint flea market and stroll around Tiergarten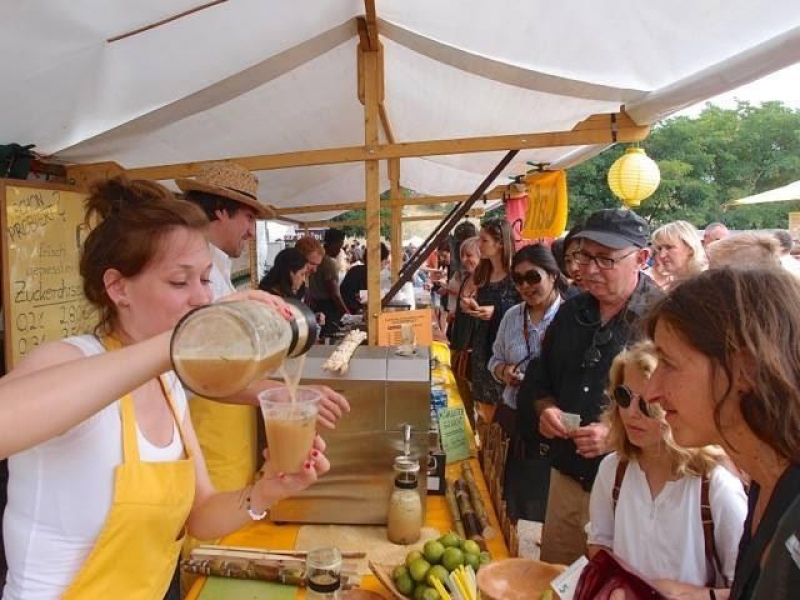 What is Europe without its Sunday markets? If you happen to be in Berlin on a Sunday, you should not miss the Mauerpark Flea Market. It is where the "hip" locals and tourists alike come to have a look at vintage unorthodox souvenirs and items. Not to worry, there is also a food area that sells street food. 
#HZTip: The best time to go to the market is in the afternoon. At 3pm, crowds will gather for a public karaoke session. Pretty interesting for a Sunday market eh?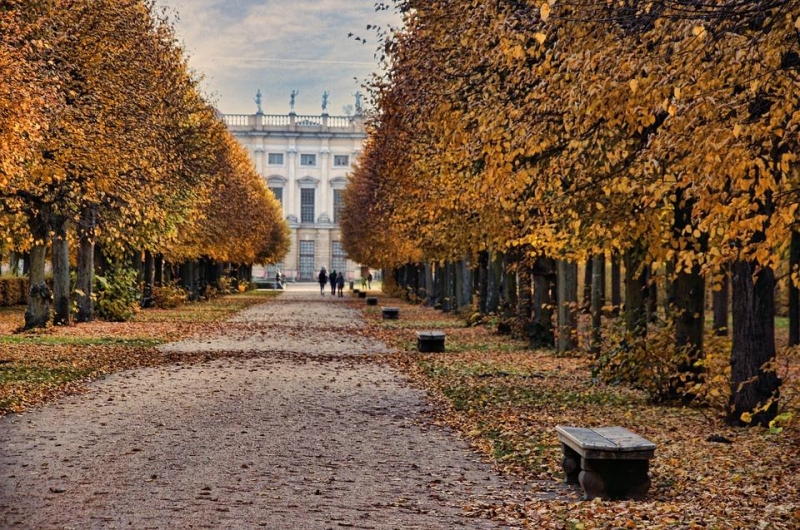 Afterwards, escape the crowds and soak in the greenery at Tiergarten. Did you know that there are 2,500 green spaces all around the city? This peaceful garden straddles east and west Berlin, housing a lake and even a zoo! If you'd like, you can also visit Schlosspark Charlottenburg, the country's first baroque garden. The great thing about this park is that it is family-friendly, with plenty of playgrounds around the garden.
Day 5: Last-minute shopping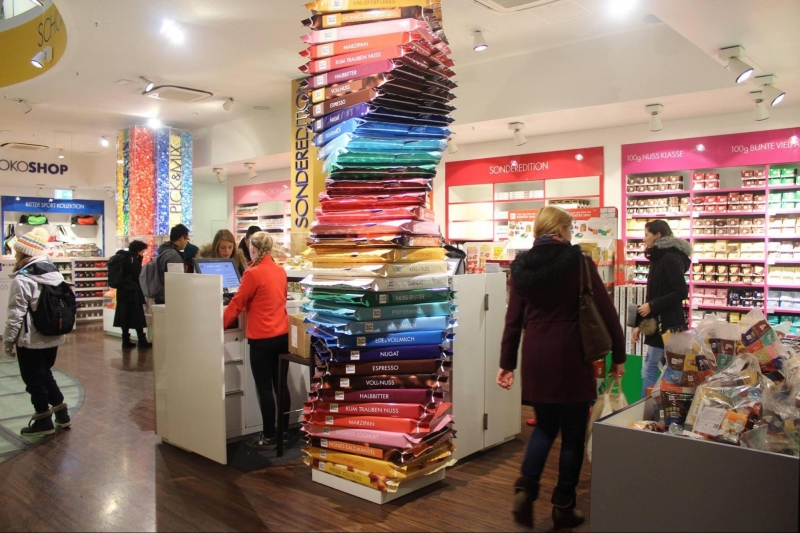 Wrap up your Berlin experience with a visit to the first-ever flagship Ritter Sport store, called Colourful ChocoWorld Berlin. You can create customised chocolates and get your souvenirs which are much cheaper than in Singapore.
Before heading to the airport, take some time to pop by Kurfürstendamm at Charlottenburg district. Renowned for famous and elegant avenues in this beautiful city, it is a go-to place for shopping and café-hopping for both locals and tourists alike. It can be considered as the Champs-Elysees of Berlin! 
Ready for your Berlin adventure? All you have to do now is to pack your travel necessities and prepare to have an amazing time! Stunning architectural buildings, rich history and absolutely delicious halal-friendly food await you.
Also read: 5 Muslim-Friendly Working Holidays You Should Embark On